Spring 2019 Field Reports
The 2019 Festival of Spring is now CLOSED. The Summer of Sunflowers begins around mid-July through Labor day. We hope to see you then!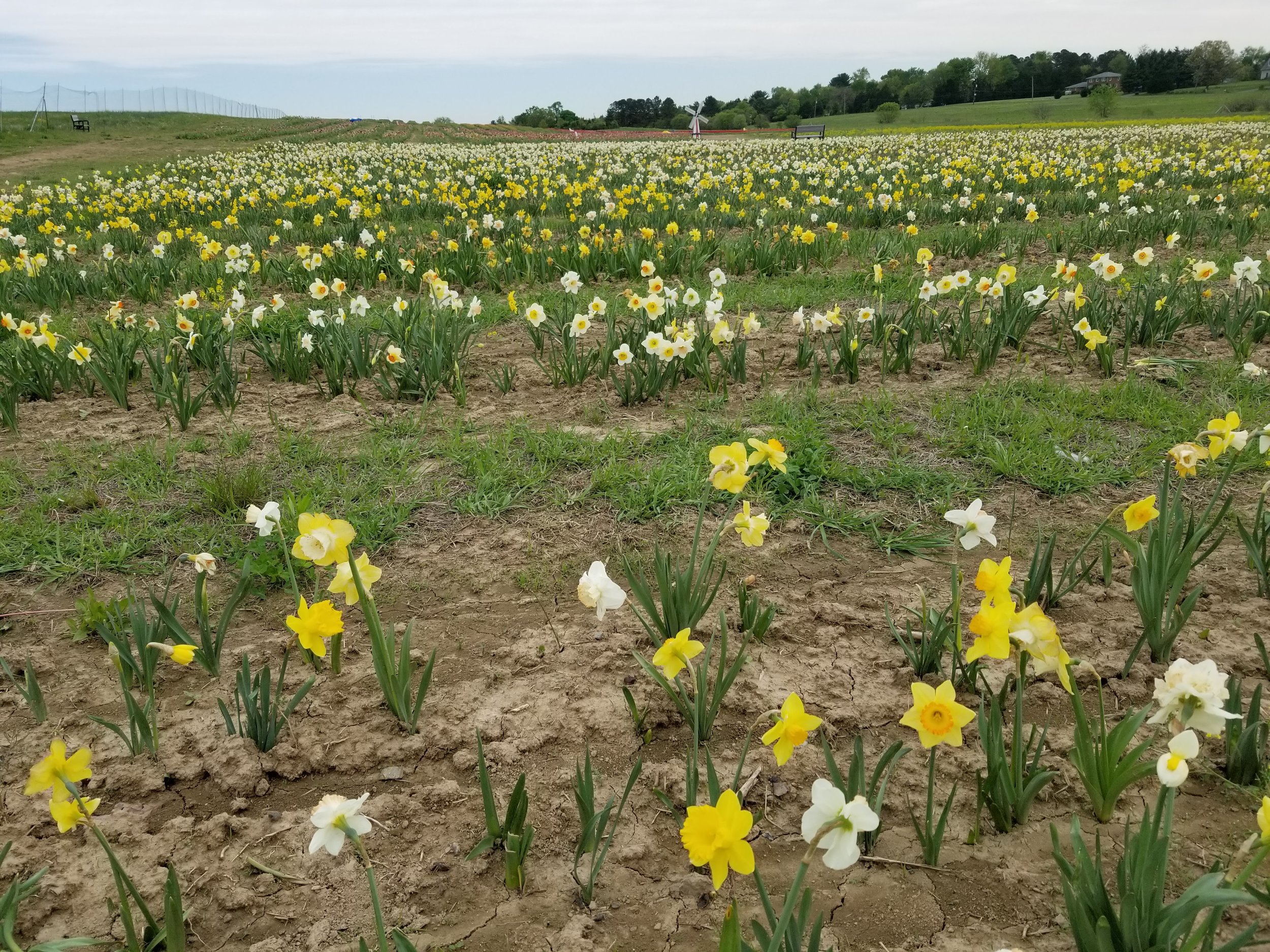 Tulips are all but over. Daffodils are at peak.
Our final day of the 2019 Festival of Spring will be this Sunday, April 28th. Admission has been reduced to $5 until the end of our season. Tickets are at the gate.
We still have a section of tulips in bloom but it's fairly small and only a handful of varieties. It will probably be finished by the weekend.
We don't recommend traveling if it's tulips you're visiting for.
Monday, April 22nd. The tulips are fading quickly!
Things that shorten our season: heat, heavy rain and wind. Sadly, we've seen the extremes of all these the past two weeks.
The tulips are past peak bloom but they're still very pretty and there are plenty of perfect flowers still to pick.
Tomorrows forecast of mid-80 and full sun will not be easy on the tulips.
We expect to still have some tulips going into this next weekend but we're not expecting it to look like the pictures in this post which were taken this morning.
We're open 10-6 this week (weather permitting).
Peak bloom will begin to fade next week. That said, it should still be beautiful into next weekend. We expect to have flowers until the end of the month.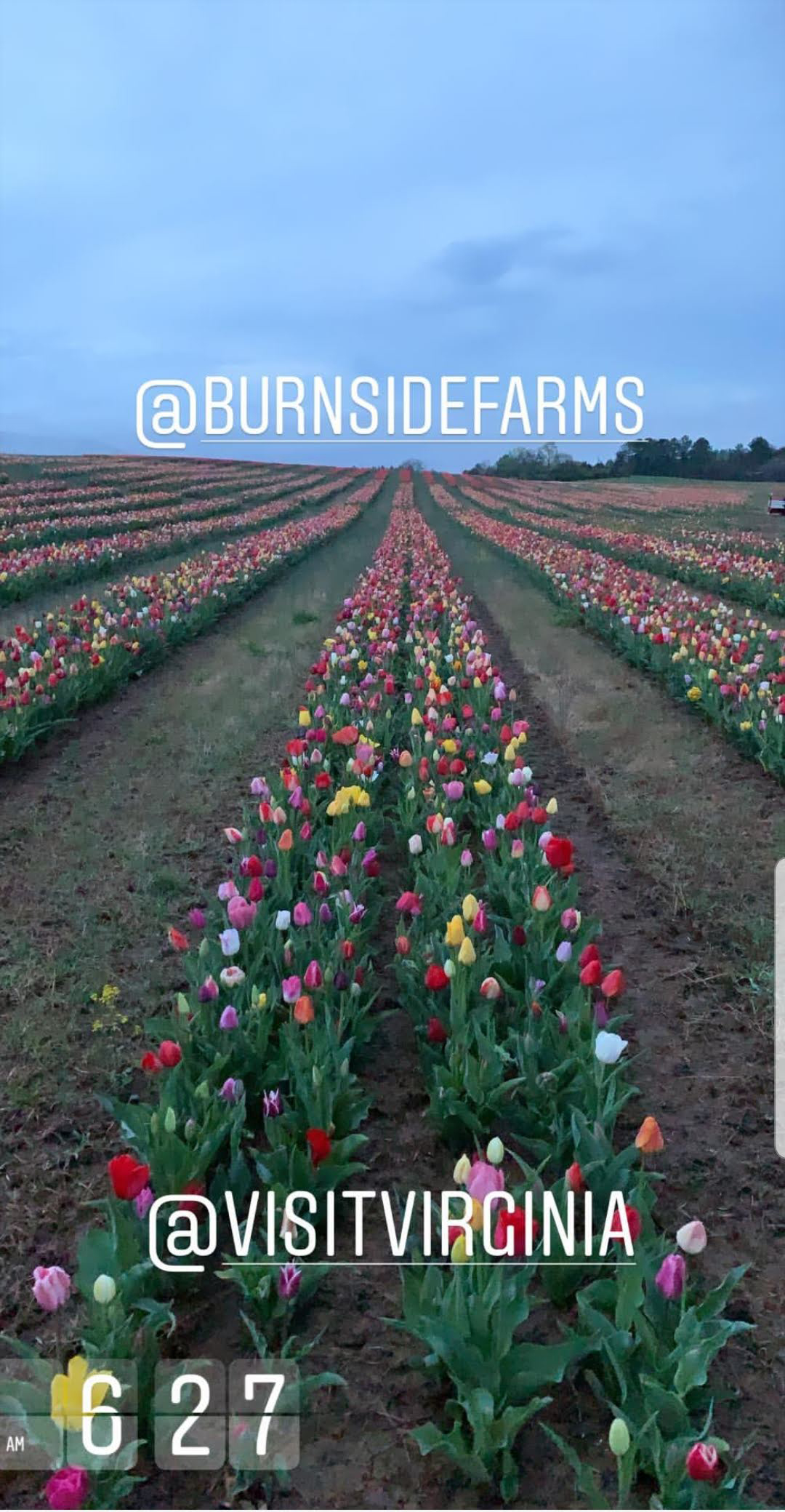 The 2019 Festival of Spring is now OPEN!
April 13th. 7 days ago the field was still mostly green. The heat this week moved the field along much more quickly than we were expecting and the rain last night was helpful! The field is wet, wear farm worthy footwear if you're visiting the next few days.
Well be open spring break week and Easter weekend (weather permitting). Weekends 9-6 and weekdays 10-6.
It smells and looks like a dream in the tulip fields right now. Come on out and live this dream!
Photo credit @DSLRyan on instagram.
Daffodil Lovers: Our daffodils are running about a week behind our tulips.
2019 Season will open very soon!
Thursday, April 11th. We're ready to announce an opening date but there's quite a bit of rain in the near forecast, so we'll have to delay our announcement a little bit longer.
This photo was from our 2017 Festival of Spring.
We're closely watching the forecast and we'll most likely have an opening announcement in our next post.
Once we open the season, rain doesn't always close the flower fields but heavy rain and/or wind can disrupt our operating schedule. Always check the weather for Nokesville, VA and our social media channels for updates prior to planning your visit.
Yes, we will be open next week for spring break and next weekend for Easter weekend (weather permitting).
The flower fields are looking beautiful and we have about 3-4 weeks of beautiful blooms ahead of us!
04-05-2019 Things are getting exciting in the flower fields! We will be able to announce an opening date soon. Follow our Facebook page or Instagram for more photos. Our social channels are public so you can still see more photos even If you're not on social media.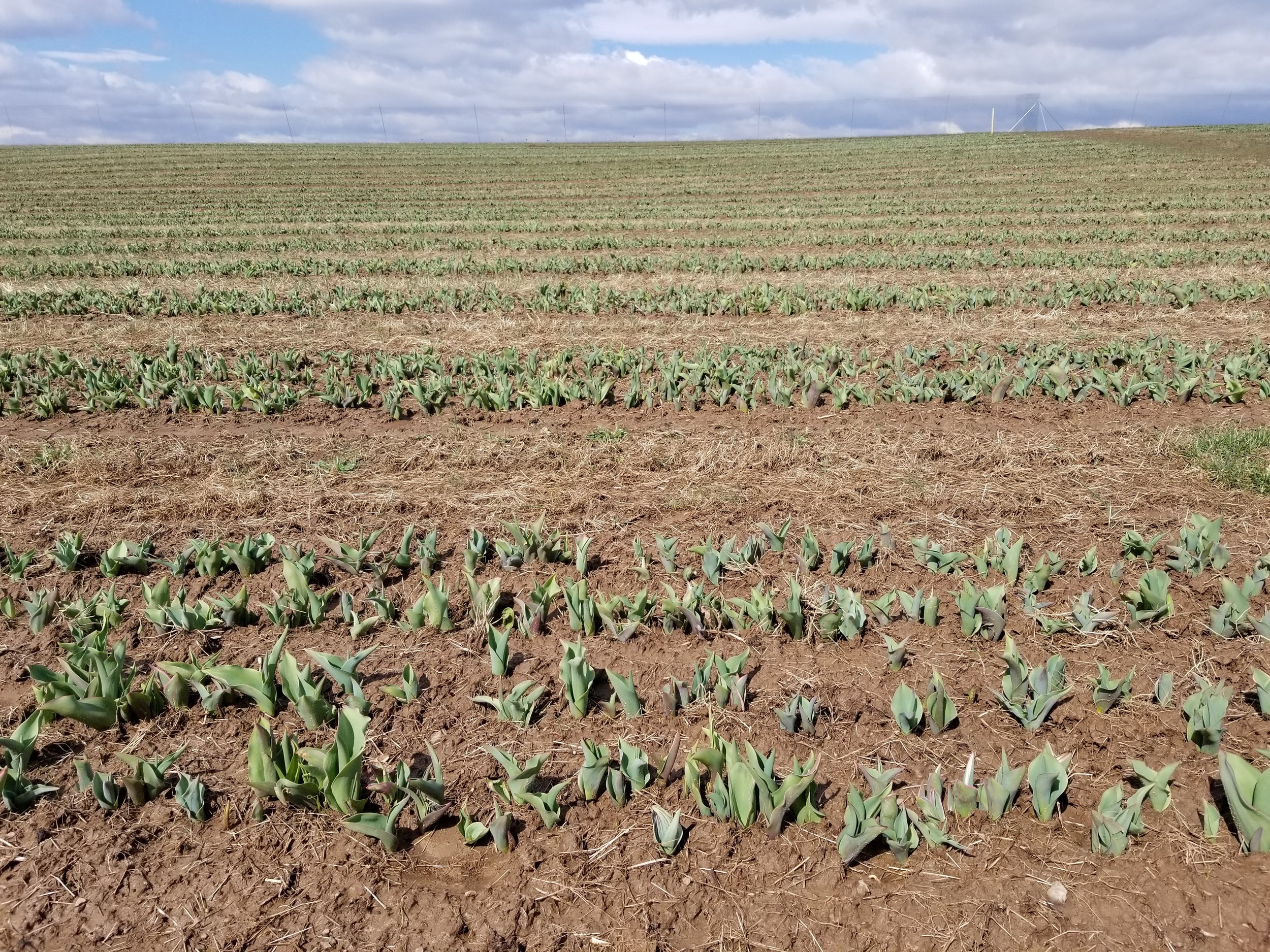 Lot's of green in the fields!
03-25-2019 So far, so good. We hope to be at peak tulip and daffodil bloom a month from now, maybe a little earlier.
03-19-2019 We had a couple of 70+ degree days last week and the tulips really enjoyed it! We're on target for a mid-April opening this year (maybe a little sooner if we keep having warm weather).
Daffodil lovers: We plant our daffodils late and the result is that they bloom at the same time as our tulips. Enjoy the daffodils around town, in your neighborhood and your yard. Once those are finished blooming, ours should be just about ready to put on a show.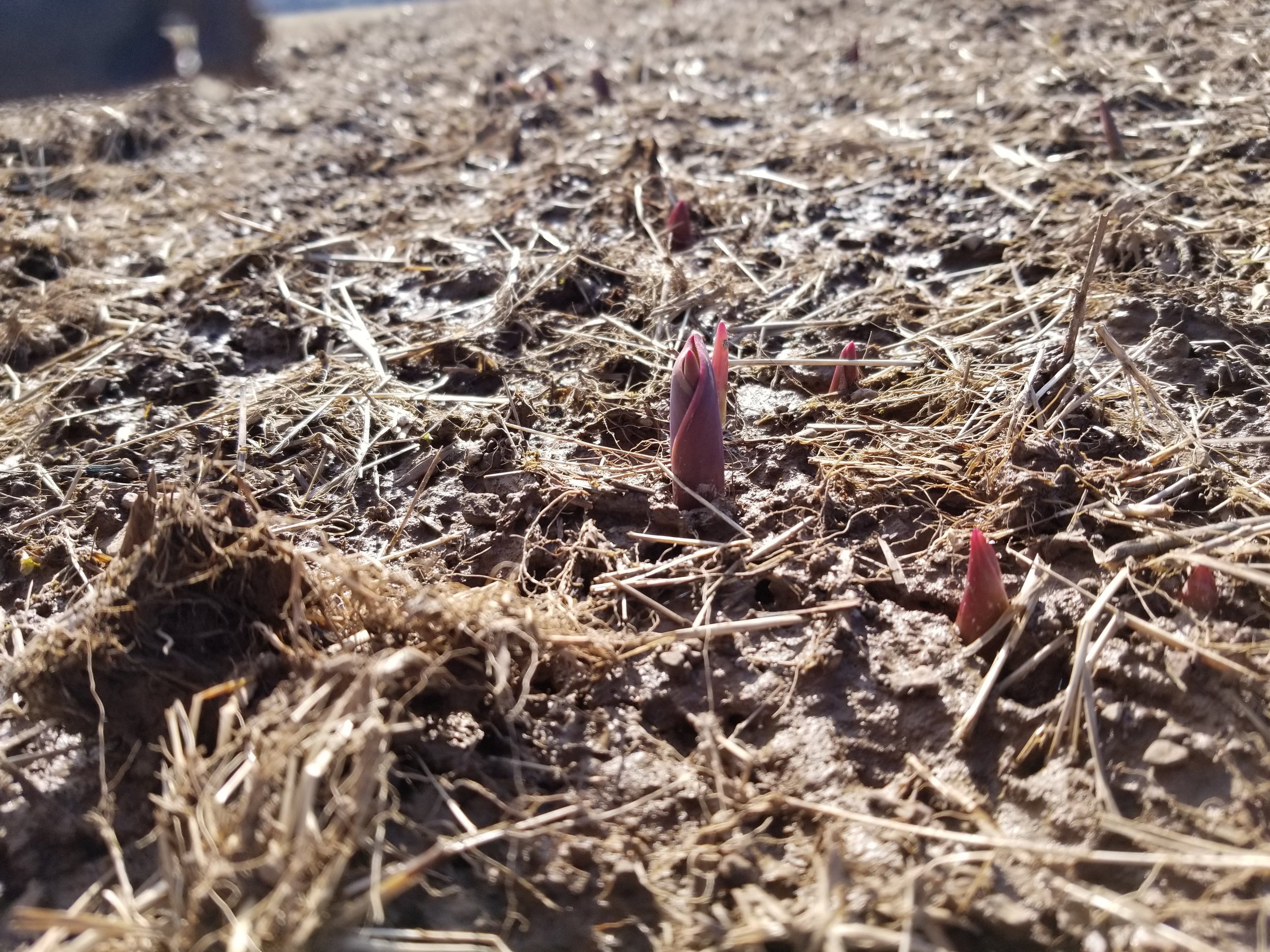 02-22-19 The first tulips are beginning to break the surface! This is one of the earliest emergences we've ever had. It could be an indicator of an early spring but it all depends on the weather this March.